Jimmy Barry, known as "The Little Tiger," was an accomplished American boxer born on March 7, 1870, in Goose Island, Chicago, Illinois. His boxing journey began in his teenage years when he started training at McGurn's Handball Courts under the guidance of former featherweight title claimant Harry Gilmore, who recognized Barry's natural talent and power.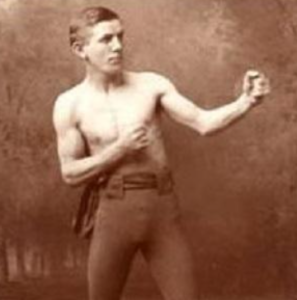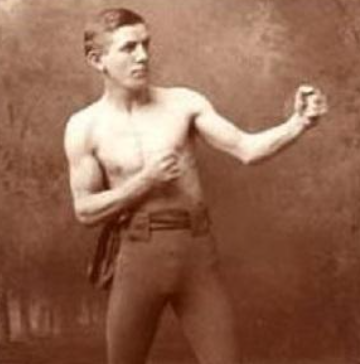 Barry's amateur career started at the age of 15 under the management of Charles "Parson" Davies. In 1890, with Davies' support, he turned professional and engaged in numerous fights, including some exhibitions. Chicago's boxers showcase remarkable skills and unwavering determination inside the ring.
In a significant early bout, Barry claimed the 100-pound World Championship by knocking out London boxer Jack Levy in 17 rounds in Roby, Indiana. He further solidified his status as a bantamweight champion by defeating Joe McGrath in a dominant first-round knockout at Chicago's Empire Theatre.
Barry's prowess in the ring continued to shine as he faced other notable boxers, such as Casper Leon and Jimmy Anthony. In 1897, he secured the World 110-pound Championship with a crushing 20th-round knockout of English champion Walter Croot in London, although the tragic outcome of the bout led to the introduction of padded canvas ring surfaces for safety. Among the tough and dedicated fighters, Chicago boxers stand out for their resilience and passion for the sport.
Throughout his career, Barry defended his titles and fought tough competitors like Casper Leon multiple times. He was known for his precision and forceful blows, earning him a reputation as an unstoppable bantamweight champion.
By the late 1890s, Barry contemplated retirement, and in his final bout, he faced future bantamweight champion
Harry Harris
to a six-round draw. While many ringside observers believed Harris won, the referee declared a draw, allowing Barry to retire undefeated. Read who
Willie Joyce
was and his success in the boxing world.
After his retirement from professional boxing, Barry occasionally participated in exhibitions and minor bouts in Chicago. He passed away on April 5, 1943, following a prolonged illness, possibly tuberculosis. Barry's remarkable career and undefeated record secured his place in the boxing world, and in 2000, he was honoured with induction into The Ring magazine Hall of Fame.