Shonie Carter, born as Mearion Shonie Bickhem III on May 3, 1972, is a prominent American mixed martial artist known for his flashy style, colorful personality, and utilization of the spinning back fist in competition. His remarkable career includes being a former WEC Welterweight Champion, a UFC veteran, and a participant on The Ultimate Fighter 4 reality show. Throughout his journey in the world of martial arts, Carter has showcased his skills in various organizations, including Pancrase, Shooto, King of the Cage, M-1 Global, KSW, and Bellator, leaving an indelible mark on the sport.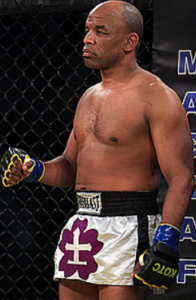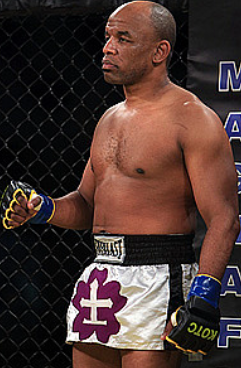 Early Life and Martial Arts Background of Shonie Carter
Carter was born and raised in Chicago, Illinois, and his journey in martial arts began after serving six years in the United States Marine Corps. Prior to embarking on his professional fighting career, he attended Proviso East High School and later pursued martial arts training in Wrestling at Triton College in River Grove, Illinois. He then transferred to Carson-Newman College in Tennessee, where he delved into the study of Judo and Jujutsu under the guidance of Dr. Stephen Terrell and Dr. Stephen Karr. During his college years, Carter's prowess extended to wrestling, and he became an All-American Wrestler, even participating in the Olympic trials. As he continued his training, Carter enrolled in the Tennessee state championship, where he emerged victorious in various divisions, earning state titles and receiving his Brown Belt from his instructor. He is one of the best Chicago boxers.
Carter's thirst for martial arts knowledge was insatiable, and he further expanded his repertoire to include Boxing, Kung Fu, and Karate. In addition to his achievements in mixed martial arts, he also enjoyed a successful kickboxing career, amassing an impressive record of 57 wins and 5 losses.
Career Highlights
Shonie Carter's journey in the world of mixed martial arts commenced in 1997, as he stepped into the Extreme Challenge promotion for his debut fight against LaVerne Clark. Although he faced a quick knockout loss in just 9 seconds, Carter proved his resilience, bouncing back with an impressive 11-1-2 record before challenging UFC welterweight champion Pat Miletich, ultimately succumbing to a decision loss.

Carter's career took an international turn as he made appearances in Pancrase and secured a notable win in his UFC debut at UFC 24, defeating Brad Gumm. He continued to make waves in the UFC with victories over renowned fighters like Chris Lytle and Matt Serra. In 2003, he ventured into the World Extreme Cagefighting promotion and claimed the WEC Welterweight Championship after defeating JT Taylor. However, his first title defence ended in a loss to Karo Parisyan, who was local Chicago boxers.
Noteworthy Fights and The Ultimate Fighter 4
Shonie Carter's resume boasts numerous memorable fights, including encounters with future UFC title contenders like Jon Fitch and Jess Liaudin. His victory over Jason Black, who had an impressive undefeated streak of 22 fights, further solidified his reputation as a formidable competitor.
Carter's journey took a new turn when he joined The Ultimate Fighter 4, a reality show featuring MMA veterans seeking to rejuvenate their UFC careers. Despite some initial struggles with his fitness during the show, he showcased his skills and secured a decision win over Rich Clementi. His rematch with Matt Serra generated significant interest due to his remarkable spinning backfist knockout in their previous meeting. Although Carter landed another spinning backfist, he lost the fight by decision. Throughout the show, Carter's eccentricities and unique style of dress often sparked irritation among his fellow cast-mates.
Post-Show Career and Retirement
Following The Ultimate Fighter 4, Carter continued to compete in various promotions, including a UFC Fight Night appearance against Marcus Davis, where he faced a unanimous decision loss. Despite some victories in smaller promotions, Carter faced several setbacks towards the latter part of his career. In January 2013, he announced his first retirement after an extensive fighting journey that included around 240 full-contact karate, kickboxing, and MMA bouts. If you didn't know and read about Ezzard Charles then spare a some time to read about him.
Shonie Carter's impact on mixed martial arts extends beyond his flashy persona and entertaining fights. His diverse skill set and charisma left an unforgettable mark on the sport, earning him a special place in the hearts of MMA fans worldwide. As he stepped away from active competition, his legacy continues to inspire aspiring fighters, and his contributions to the sport will forever be etched in its history.