Mario Herrera is a professional boxer hailing from the United States. Born on September 23, 1997, in Chicago, Illinois, he comes from a Mexican American background. Growing up, Herrera's family moved to Skokie, IL, where he attended Niles West High School. During his time there, he actively participated in various sports, including football, basketball, and track and field. After high school, Herrera pursued his education at Robert Morris University, where he also played football for the university team.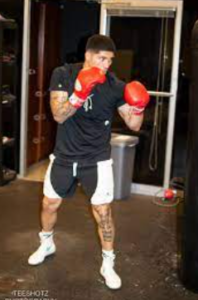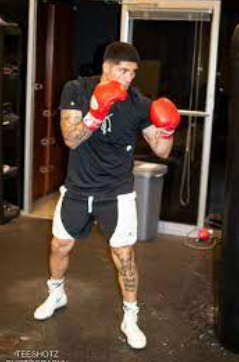 Herrera's journey into amateur boxing began when he joined the 187 Boxing Club. Despite being relatively new to the sport, he quickly found success, achieving remarkable results after just eight amateur fights. In 2019, Herrera's skills were put to the test in the Chicago Golden Gloves tournament. He competed in the middleweight division and emerged victorious with a perfect 4-0 record, claiming the championship title.
Taking his passion for boxing to the professional level, Herrera made his professional debut on April 7, 2021, with an impressive unanimous decision win over John Blanco in San Antonio de Palmito, Columbia. Building on his early success, he secured TKO victories against Edwin Ortega and Francisco Morelos in Santa Cruz in July 2021. Within a span of 42 days, Herrera showcased his skill and determination by achieving four consecutive fight wins, including a KO victory over Aderlin Palencia and a unanimous decision win over Edwin Polo in August 2021. Boxers in Chicago are dedicated athletes who strive to excel in the sport while proudly representing their city.
In April 2022, Herrera made his U.S. debut, facing Jay Ellis at the Abu-Bekr Temple in Sioux City, Iowa, where he secured a knockout victory, advancing his professional career to a record of 6-0. Continuing to excel, he defeated Thomas Haney at McBride Hall in Gary, Indiana, in May 2022. Herrera then returned to Colombia, gaining two TKO wins over Luis Diaz and Davier Guardo at Coliseo Menor de Villa Olímpica, Santa Marta.
Learn more about the
best Chicago boxers
Kelcie Herron Banks
. As of now, Mario Herrera holds an impressive professional record of 9-0-1, with seven knockout victories to his name. His determination, talent, and commitment to the sport have contributed to his success, making him a rising star in the world of boxing.