You're certainly missing out if you haven't experienced The Best Tension-Eliminating On-Demand Workouts yet! Our digital platform was created for those who are unable to attend in-person classes at the club. The best aspect is that you can do the workouts whenever and wherever you want. In honor of Stress Awareness Month, we're highlighting some of Legendary Boxing Training On Demand's most stress-relieving classes.
Boxing 30 
This session is ideal for a post-workout sweat sesh. You'll warm up your body, shadow box for four rounds, and work on your core in just half an hour. Prepare to feel AMAZING after working out with Coach Carlos.
Strength 15
With fifteen minutes of weighted exercises, this training will quickly raise your heart rate. You may anticipate working your arms, legs, back, and core while listening to Carlos's upbeat tone and encouraging comments. Working so many different muscles will give you an endorphin boost you didn't realize you needed.
30 Minutes of Low-Intensity Sculpting
Try out one of our newest workouts! This excellent total body strength and toning session, designed to make you feel the burn without being high-intensity, will melt your stress away.
Core 7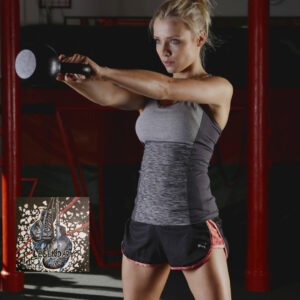 Look no farther if you're seeking for a modest but effective exercise! Coach Carlos will walk you through the most efficient seven-minute core workout you've ever done. You'll stretch your upper and lower body as well as train all of your abdominal muscles. This is ideal for anyone looking for a quick stress-relieving workout during their lunch hour!
30 Min Low-impact bag 
Everyone can benefit from Coach Carlos Jones boxing training! It's a very brief but effective workout! This flexible session, with or without a heavy bag, will get you sweating while keeping you calm.
If you're a boxer and want to learn about Our Favorite Stress Relief Methods and warm-up tips just call (708)665-2623 or visit our site now!