Mike Mollo, born on February 11, 1980, is a retired American professional boxer who gained popularity in Chicago for his aggressive fighting style. He is most recognized for his memorable bouts against Polish fighters, including Art Binkowski, Artur Szpilka, Andrew Golota, and Krzysztof Zimnoch. Throughout his career, Mollo was under the management of Darnell Nicholson.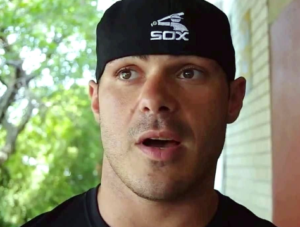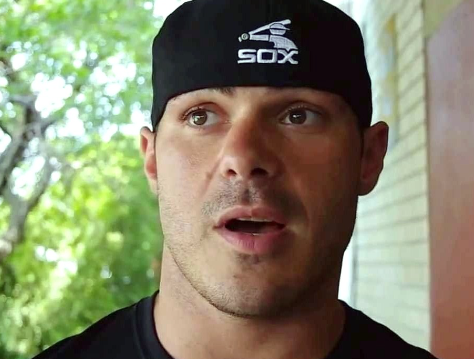 Hailing from a working-class Italian family in the south suburbs of Chicago, Mollo found himself involved in several street altercations in his neighbourhood at an early age. Weighing 230 pounds by the time he was 14, he was swiftly introduced to the local boxing club, where he could channel his energy more constructively and refine his boxing skills.
Mollo embarked on his professional boxing journey after a brief stint in amateur boxing. On June 25, 2000, he made his professional debut with an impressive first-round knockout victory over Terry Coffin in Elgin, Illinois. Despite working full-time as a bricklayer and tuck pointer, Mollo managed to build an impressive professional record, winning 19 out of his first 20 fights, earning him a devoted following among Chicago fight fans. His first loss came against heavyweight contender DaVarryl Williamson.
One of the highlights of Mollo's career came on October 7, 2006, when he secured his most significant win by delivering a TKO against Kevin McBride, who was famously known for defeating Mike Tyson, just 30 seconds into the second round.
Among Mollo's notable matchups were his two fights against the undefeated Artur Szpilka, who later became a WBC world title challenger. Despite being considered the underdog in their first encounter and having not competed for two years before the fight, Mollo managed to knock down Szpilka. However, he was eventually knocked out in the sixth round. The two fighters faced each other again six months later, with Mollo once again scoring a knockdown early in the match before succumbing to a TKO in the fifth round.
In a surprising upset, Mollo faced Krzysztof Zimnoch, an 18-0-1 Polish fighter, and knocked him out in the first round, securing the vacant Republic of Poland International Heavyweight title. This victory earned Mollo a shot at Andriy Rudenko's WBC Silver International Heavyweight title, but he was defeated via unanimous decision.
Mollo's rematch against Krzysztof Zimnoch ended in a loss via corner stoppage.
On March 1, 2017, Mollo officially announced his retirement from professional boxing, marking the end of his impactful career.
During his early career, Mollo gained the support of Rocky Marciano's family, which inspired him both inside and outside the ring. Rocky Marciano's legacy and the connection to their shared Italian heritage made the support of the Marciano family an honourable and motivational aspect of Mollo's journey.
In his personal life, Mike Mollo is married with children and resides in the Chicago, South Suburbs, Illinois, area. He remains actively involved in boxing, running a boxing course and gym, and pursuing various jobs in different fields.