Terry McGroom (March 16, 1966 – April 17, 2016) was a notable American professional boxer who had a successful career from 1993 to 2004. He faced many challenges and achieved significant accomplishments during his time in the ring.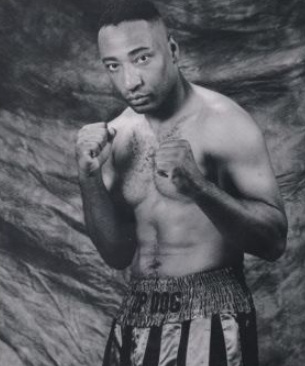 Growing up in Chicago, McGroom attended Wells High School, which had a reputation for being surrounded by a rough environment. He was known for being a troublesome student and frequently got into conflicts with teachers. However, things took a turn when English teacher Tom O'Shea decided to intervene. O'Shea offered McGroom a choice: go to the principal's office for his actions or join the boxing gym. Terry opted for the latter, and O'Shea became his coach, guiding him through his amateur career.
As an amateur, McGroom displayed exceptional talent and dedication, amassing an impressive record of 63 wins and 11 losses. He became a National Golden Gloves Light Heavyweight champion four times and earned a National Amateur Light Heavyweight Championship in 1991. In addition, he secured a silver medal in the 1990 Goodwill Games.
In 1993, Terry McGroom transitioned to the professional ranks, starting his career with 11 consecutive victories. His first major test came in a hard-fought draw against Darrol Wilson in 1995. Later, he faced the formidable Kirk Johnson and suffered an 8th-round TKO loss due to Johnson's size and power advantage.
Despite the setback, McGroom showcased his skills with an impressive win against Esteban Pizzarro in 1999, which earned him a significant opportunity to fight against the renowned James Toney in 2000. The bout was closely contested, and some believed McGroom deserved the decision. However, his most significant title shot came in 2001 when he challenged Vasily Jirov for the IBF Cruiserweight title. Unfortunately, the match ended quickly with a one-round knockout victory for Jirov.
McGroom later moved up to the Heavyweight division but struggled to find success against notable contenders like Dominick Guinn, Malik Scott, and Timor Ibragimov. Eventually, Terry decided to retire from professional boxing in 2004.
Despite facing setbacks and challenges throughout his career, Terry McGroom's dedication to the sport and impressive achievements in the ring left a lasting impact on the boxing community. He passed away on April 17, 2016, leaving behind a legacy of courage and perseverance in the face of adversity.